Realtors: 4 Tips To Help Your Buyers Understand Title Insurance Better
November 28, 2016

Categories:
As a realtor, your responsibilities extend beyond helping people find their dream homes. You also need to walk them through every step of the closing process and ensure that everything goes smoothly.But more important than this is that you owe your clients fiduciary duties, which require you to act in their best interests. Explaining the closing procedure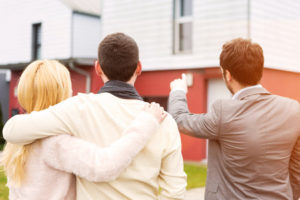 and providing details that can give home buyers negotiating power are two essential components of your duties. One of the most important yet often misunderstood "details" that can benefit a client's position in a negotiation is title insurance. Since we work hand-in-hand with realtors, who are in the position to help home buyers understand the type of protection this insurance can provide, we've decided to share below four tips on how you can clear the title insurance hurdles for your clients.
Tip #1: Explain exactly what title insurance is.
Say, for example, a home buyer asks you, "What is title insurance?" Telling him that this type of insurance protects an owner's right to possess and use a piece of property may not be clear enough. The best way to respond to this question is to also specify that title insurance protects homeowners against losses arising from a variety of problems associated with the title to real estate. As well, don't forget to mention that title policies are completely different from property insurance policies. While homeowners insurance, for instance, provides protection against potential future events, a title policy insures against preexisting title-related matters that fall within its coverage.
Tip #2: Indicate the differences between the owner's and lender's policies.
Many home buyers wrongly assume that the insurance policy they're usually required to purchase for their lenders as a prerequisite of a home loan also protects them against different title issues. The fact is, it doesn't.The lender's policy only covers the lender's investment in the property, up to the outstanding balance on the mortgage. In order for a homeowner to get his own protection, he needs to purchase an owner's title policy. Knowing the difference between these two types of policies can help a home buyer make an informed decision about his title insurance needs when purchasing a piece of property.
Tip #3: Present the benefits of procuring an owner's policy.
One of the reasons why many people don't understand the role of title insurance is that some professionals don't elaborate on details. Since it's very difficult to understand the benefits of an owner's title policy without knowing exactly what it covers, you need to focus on how it can protect your clients.
Before issuing title policies, insurance companies perform a complex title search, which can reveal different title faults that may jeopardize the right to ownership later on. To ensure that the title to a piece of property has passed correctly to each new owner, title agents go through public records, past deeds, wills and trust agreements. They also make sure that all the previous liens and judgments have been taken care of and removed from the title.
A title insurer cannot guarantee a perfect title. But since the title search may bring up various title defects, such as the rights others may hold on a particular piece of property, pending legal actions, claims made by previous contractors or undisclosed heirs, etc., unexpected title-related problems are less likely to occur. And even if they do, the title company will defend the title and protect the rights of the policyholder at its own expense.
While a standard owner's policy usually handles claims arising from pre-policy clerical errors, invalid deeds, fraud and forgery, undisclosed restrictions, unknown heirs, liens and judgments, extensive coverage guards against incorrect appraisals, violations of local laws and ordinances, and encroachment issues.
Tip #4: Address the concerns related to insurance premiums.
Even after presenting the benefits of getting an owner's title policy, home buyers may remain reticent about purchasing their own policies. That's because many of them think title insurance involves paying a monthly premium. In reality, the premium is charged only once, at the closing. What's more, title insurance coverage lasts for as long as the homeowner or his heirs retain an interest in the property.
Another important aspect is that title insurance can only be issued by insurers specifically licensed for that purpose by the Department of Insurance of each state. To benefit from the best possible service, home buyers should look for companies that also hold ALTA certification, which attests that they have implemented the best practices required to protect consumers, deliver quality service and comply with industry regulations.
Although each state has different laws and regulations governing title insurance, Guardian Title & Trust, Inc. has a nationwide presence. This means that we can provide expert advice to any real estate professional or home buyer, regardless of where he or she lives. If you have questions about title insurance or about the products and services we offer, our team is always available for consultation. Just call us today at (904)-992-1162 or send your inquiries via our online form.