4 Ways Title Insurance is Different From Other Property Insurance
July 20, 2016

Categories: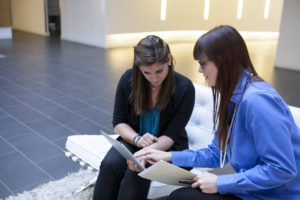 Many people wrongly assume that title insurance offers the same benefits as any other property insurance. In reality, this insurance is substantially dissimilar from other types of insurance coverage. To clarify this matter, I present below four major differences between title insurance and other forms of insurance.
1. Title insurance protects against claims arising from past events.
While regular property insurance protects against loss resulting from potential future events, including adverse weather, fire, theft, vandalism, etc., title insurance provides protection against claims that might arise from past events like liens, judgments, easements or restrictions filed against the previous homeowner.
Let's assume that a lien for unpaid contractor work was placed on the home you've just bought and remained uncover during the title search performed by the title company. Should a problem with the title arise in the future, your title insurer will be responsible for: negotiating with the lien holder to settle the claim; defending you in court, if necessary; and covering the financial losses associated with the claim and all the legal costs incurred in defending your title.
Now, I would like to emphasize one essential aspect: an owner's title policy cannot protect you if a lien or judgment is recorded against your property as a result of any wrongdoing on your part.
2. Title insurance doesn't cover damage to properties.
Unlike homeowners insurance, which covers financial loss resulting from damage to homes and other structures, optionally along with all the possessions inside, loss of use and personal liability, a title policy "only" insures your ownership rights to a piece of property. If the title proves to be defective, the insurer will need to pay claims up to the face amount of the policy.
3. Title insurance requires only a one-time premium.
For other property insurance products, you're required to pay an ongoing annual or monthly premium in order to continue your current coverage. In exchange for an initial one-time premium paid at the closing, an owner's title policy offers protection against a variety of title defects for as long as you or your heirs own the home.
4. Title insurance prevents you from investing in real property that's not up for the taking.
When you hire a reputable title company, you can rest assured knowing that experienced title agents will conduct a thorough title search, looking for any title clouds that may affect your ownership rights. Sometimes, certain steps can be taken in order to eliminate particular problems. For instance, the insurer can require a payoff statement or a release of lien for a mortgage that has actually been paid off in order to clear the title. Other times, title problems cannot be resolved to the satisfaction of the parties involved. When this happens, the simple fact of opting for title insurance prevents you from investing in a piece of property that hides different title problems you may otherwise need to deal with at your own expense later on.
Another thing people may not know about title insurance is that, unlike other types of property insurance, it seeks to eliminate the source of the problems that may cause future loss. That basically means that title insurers focus on offering lenders and buyers the title conditions they expect and not on compensating losses and solving litigations arising from undiscovered title problems.
As an ALTA-certified title insurance company, Guardian Title & Trust, Inc. provides comprehensive title, escrow and closing services. Our experienced professionals are able to offer impartial, specialist advice on a variety of title-related problems, examine chains of titles, perform exhaustive title searches to reveal any claims against properties, help resolve certain title defects prior to the closing, coordinate the entire escrow and closing process, and communicate effectively with all the parties involved in a real estate transaction. Once our work is done, our customers get clear titles to the properties they want to purchase or can choose to negotiate with the sellers to clear up flaws and move forward with obtaining an owner's title policy to protect their investment against undiscovered title faults.