3 Ways to Locate a Lost Title Insurance Policy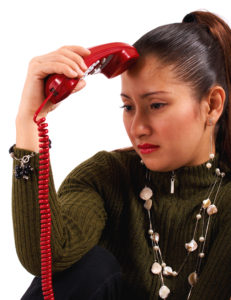 If you're in the process of selling your home, but you cannot find your owner's title policy, don't despair. Getting a copy of a lost title insurance policy isn't that difficult.
Now, first things first. When a buyer opts for an owner's title policy, the insurance company conducts a thorough title search and issues a preliminary report that lists the title defects excluded from coverage along with the conditions under which a new policy will be provided. In some states, a separate title insurance commitment is issued to confirm that the insurer will provide the owner's title policy agreed upon at the time the transaction closes; in other states, the preliminary report is used in lieu of the commitment.
After you negotiate the terms and conditions of the policy and close on the home, the insurance company will issue and hand over an owner's policy to you and a lender's policy to your lender, if you purchase the property with a mortgage.
Sometimes, owners' title policies can be misplaced or lost altogether. When this happens, there are three things a homeowner can do to get a copy of his lost title insurance policy.
1. Contact the title agent or lawyer who handled the transaction
If your agent handled the real estate transaction when you bought the home but failed to turn the owner's policy over to you, he may still have it. If he no longer has your policy on file, you can obtain a copy of your lost title insurance policy by calling your insurer and providing the information requested (usually, your name and address).
TIP: If you intend to buy another house after selling your current one, I strongly advise you to get an owner's title policy from a reputable, ALTA-certified title insurance company. Also, require the preliminary report or commitment before the closing and review it carefully to find out exactly what is and what isn't covered. After the closing, make sure you get your owner's policy and put it in a safe place.
2. Get the HUD-1 Settlement Statement, ALTA Statement or Closing Disclosure
Sometimes, title insurers aren't able to locate the policies issued several years ago. Though it rarely happens, an inexperienced or untrained title agent may also fail in his duty to issue an owner's policy. To prove that you paid a premium for an owner's policy, you can present a copy of your HUD-1 Settlement Statement, Alta statement or Closing Disclosure which itemizes all the third parties that rendered services and received payment at the closing.
TIP: If you also provide a copy of the preliminary report or commitment as evidence of insurance, your insurer may be able to locate your original owner's policy and provide a copy of it sooner.
3. Contact the lender
If you've lost your Closing Statement as well and don't know the company that issued your title policy, contact your lender. Since you also purchased a lender's title policy, your lender will be able to tell you who issued your policy and give you a copy of your closing form.
TIP: If you need the title policy to qualify for a reissue rate, the lender's policy you paid for when you purchased the home may suffice (depending on the transaction and age of the policy). Most lenders are able to make a copy of the lender's policy readily available, upon request.
Guardian Title & Trust, Inc. is an ALTA-certified, full-service title insurance company dedicated to putting customers first. Thanks to our knowledgeable, experienced and efficient title, escrow and closing professionals, we're able to assist each client in successfully completing any real estate transaction. For proven experience in the title insurance industry, dedicated service and personal attention, contact us today at (904)-992-1162.