How A Title Insurance App Makes The Process Easy
April 9, 2017

Categories:
A Title insurance app can provide easy access to the information sellers, buyers, real estate agents and lenders need in order to quickly generate cost estimates for multiple price scenarios, directly from their mobile devices.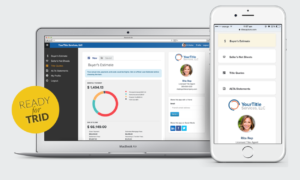 As an example, the title insurance app we make available at Guardian Title & Trust, Inc. can significantly improve real estate transactions for all the parties involved.
Here are four ways in which our title insurance app can benefit all of our residential and commercial customers.
Providing Free Title Insurance Quotes
Do you want to get a free, instant title insurance quote, even after office hours or during weekends? There's nothing simpler than downloading our app and filling in the details required to get a free title insurance quote.Although the insurance premiums and fees generated by our app are mostly for informational purposes—which means the insurer may offer you a slightly higher or lower title insurance quote—they can help you get a much clearer picture of the factors affecting title insurance costs.
Offering Immediate Access to the Seller's Net Sheets
For many sellers, the fees they need to cover when selling their properties are often a deciding factor in determining whether or not they should proceed with the transaction.By using our title insurance app, a seller can better understand all the costs involved in real estate transactions and get an estimated dollar amount of what he or she will receive after selling the home. In addition, our app allows users to customize the default closing costs and include different title insurance premium estimates to match various scenarios.
Generating Buyer's Estimates
Our title insurance app can also be used to calculate a series of costs, which are typically associated with the purchase of a piece of property.Based on the amount of the down payment, the app will estimate the mortgage principal, interest rate, property taxes, property recording and transfer charges, title insurance premium, home insurance premium and HOA fees.If you wish to find out exactly how much money you can borrow, get an accurate interest rate and find the best mortgage deal, it's recommended that you talk with several lenders.
Making Available ALTA Statements
ALTA has developed a series of statements which itemize all the fees that must be paid by the seller and buyer during the settlement process.As an ALTA-certified title insurance company, we're aware of the fact that providing a comprehensive title insurance app, which includes different standardized forms that our customers might need, can help ensure a straightforward and efficient home-buying process.
All in all, a title insurance app is a powerful tool that any seller or buyer who wants to reduce the hassle of a real estate transaction and enjoy a smoother process should have in his or her arsenal.
To create a free account and get instant access to our title insurance app, please visit our dedicated web page. But since a series of variables can affect title insurance premiums and closing costs, we invite you to contact our office at (904) 992-1162. Once you get in touch with our experienced title insurance, closing and escrow agents, you can get a detailed and accurate cost estimate specific to your transaction.